Are you looking for a home to RENT? I work with renters! As a FREE service I assist renters with the entire process from starting the search to getting your keys.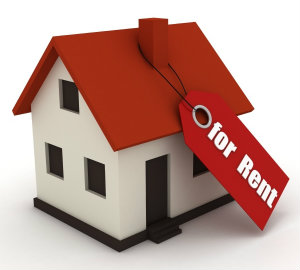 You can search the MLS directly right here from my website and I can get access to listings by ANY company because I'm a Licensed Realtor® in Arizona. So let me know when you see something you like and we can go check out your favorites to narrow down and submit your application.

Be prepared with the following for your application:
Copy of Photo ID / Driver's License
Most Recent 1-2 months of Pay Check Stubs – OR –
6 Months Bank Statements (if Self-Employed)
Application processing times vary but typically are about 2-5 business days. It can go faster or slower depending how quickly the verification of employment and rental history can be received.

Each property management company or agent can have a specific application and process so once you choose a property we will follow the instructions for that particular home.


Special Situations
Bankruptcy – Most (if not all) companies require that your bankruptcy is discharged in order to qualify. This goes for Chapter 7 & Chapter 13.
Foreclosure / Short Sale – these are not a problem.
Bad Credit – considered on a case by case basis.
Evictions / Judgements / Bad Rental History – Most (if not all) companies will want a letter of explanation, payment plan in good standing, or something to show it is being taken care of before you would be considered acceptable.
Criminal History – many companies do a criminal background check and most do not accept felonies, but this is always on a case by case basis.
Contact me to schedule a time to view rentals. I am available 8am – 6pm Monday – Friday and by appointment on weekends. All showing appointments should be made at least 24 hours in advance. Tenant occupied properties can need as much as 48 hours notice to view also as required by Arizona law for tenants rights.